Sleep Apnea is a sleep disorder in which breathing stops and starts continuously; these episodes are called apneas which can lead to potentially serious health complications when left untreated.
WHAT ARE SLEEP APNEA SYMPTOMS?
Sleep Apnea is a common sleep disorder that affects roughly 15% of adults in Canada, leaving many sufferers going undiagnosed. The most common symptoms are:
Nighttime: loud snoring, gasping for air, paused breathing, frequent trips to the bathroom during the night
Daytime: morning fogginess or headaches, poor concentration, irritability or depression/anxiety, fatigue throughout the day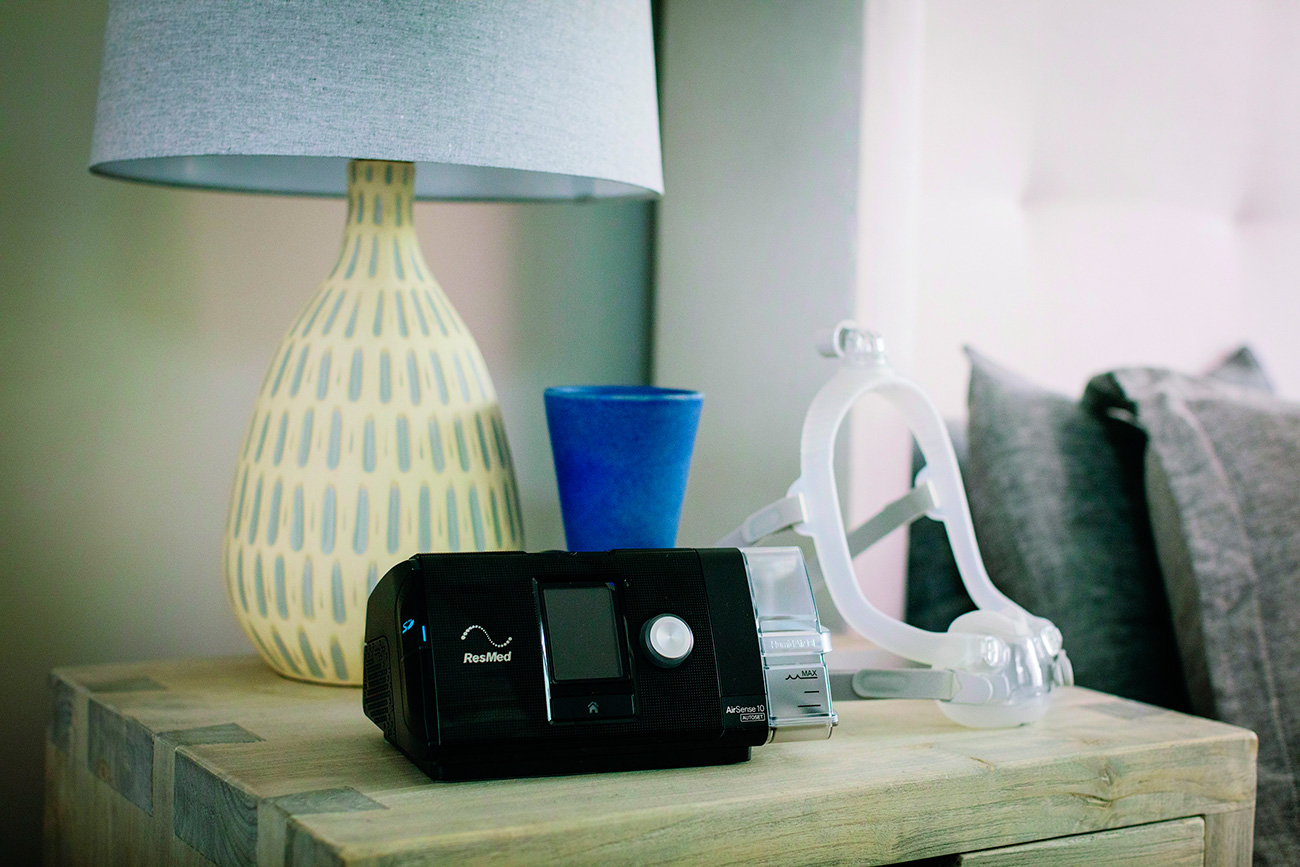 When you have sleep apnea, you can stop breathing, briefly, up to 30 times or more an hour; this is when your airways close or get blocked. CPAP, short for Continuous Positive Airway Pressure, pushes air into your airways to keep them open.
The machine has a pump that controls the airflow, a tube that carries the air from the machine to you, and a mask that goes over your mouth, nose, or both. There are many options to consider and different packages available for all your Sleep Apnea needs.
Most modern masks fall in one of three groups:
• A nasal mask that goes over your nose
• A "nasal pillow mask" that fits under your nose
• A full mask, which covers your mouth and nose
Among those three main types, there are also:
• Full-face masks that go over your eyes as well
• Nose masks with prongs that go into your nose
As long as the mask is sealed enough that the air pressure from the tube stays constant, the CPAP will do its job. It's up to you to find out which type is most comfortable on your face, and which straps are best to hold it in place. You may have to try a few different types before you find one you like.
Oral appliances can work wonders for people with sleep apnea. These devices are far more comfortable than wearing a mask, they're portable so you can take them with you while traveling, and you can talk and drink water while wearing one.
You'll find many types of pillows to relieve sleep apnea. They're designed for use with a CPAP machine or without, they come in different styles, including a wedge shape, which raises your upper body.
Sleeping on your back with your body elevated from the waist up may help keep your airway from collapsing and, in turn, improve your condition.
Take our Online Sleep Apnea Questionnaire
For all professional referral forms click HERE