WELCOME TO PERFECT SLEEP SOLUTIONS
Perfect Sleep Solutions was born out of the acknowledgement that there has been an ever-growing shift towards a sterile corporate setting taking place within Sleep Therapy. Perfect Sleep Solutions wants to lead the way in breaking that corporate minded mold, our approach to Sleep Therapy is a focus on client sleep education and health, we believe that education is key to regaining control over you sleep disorders. We do this all while providing a comfortable family atmosphere where the client feels heard and valued.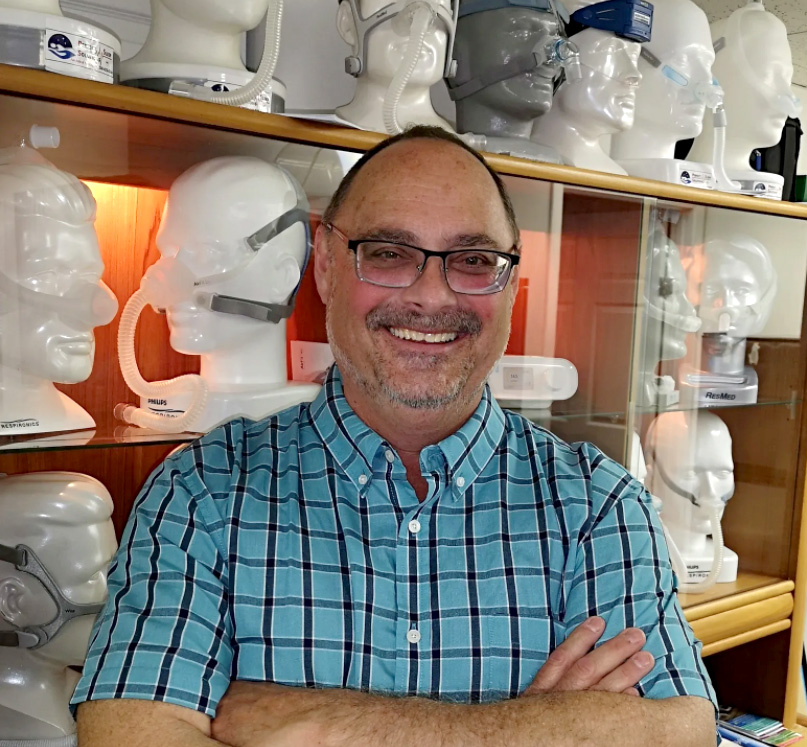 JAY C. WOLFE, BSc., RRT. (REGISTERED RESPIRATORY THERAPIST)
Jay has been a Registered Respiratory Therapist for over 30 years, focusing on Sleep Apnea and sleep disorders for more than two decades, with the approach that client care and education always be the top priority. Having a professional that understands and acknowledges your needs while providing the best solutions, is why you want us looking after one of the most fundamental parts of your life – your sleep. Maybe it will be controlling your Obstructive Sleep Apnea through CPAP therapy or maybe an oral appliance might be the solution. Let Jay and his team walk you through your options and help you find the best solution.
STATE OF THE ART HSAT LEVEL 3 TESTING
Working in coordination with your Physician and health care team our therapists will guide you through the process of assessing your sleep needs while providing education on all things sleep apnea to help you better understand your sleep health needs. Our in-home Level 3 sleep test equipment is state-of-the-art technology. The Respironics Alice Night One integrates the physiological data acquired in-home with clinical history and assessment which is then used to assess the best course of treatment for your sleep needs.